Mavic Cosmic Carbone SLR Review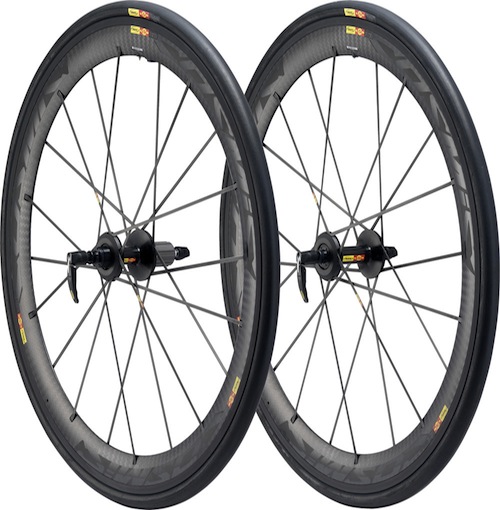 You can generally assume that if a wheelset is made by Mavic, it's going to be solid and will be sure to impress you with its performance.
Straight away, when testing the Mavic Cosmic Carbone SLR wheelset, you see that the top clinchers provide amazing precision, in addition to great control over cornering and braking. However, as you'd expect with most impressive and innovative products, this outstanding performance comes at a cost.
Mavic have been able to use 'Exalith', which is their brand new and exclusive roughened coating because they haven't differed from using an alloy outer rim. This means that, once you have bedded in the brakes, they have remarkable breaking power, although the process of bedding them in can include miles of earsplitting screeching and squealing from your brakes, in addition to the need to purchase a few extra sets of pads that are specific to Exalith.
The wheelset impresses with it tight tracking, as well as power transfer, which both occur as a result of the flat carbon sheet Rim 2 Rim spokes, which can be straightened in the usual manner because they are fixed to the rim instead of the fairing. The set has adjustable bearings, which are first-rate and of all the clincher wheelsets on the market, is actually one of the lightest, even in spite of having the alloy rim. Something to note here is that the elliptical rim profile doesn't hold up against gust as much as full fat toroidal rims do and they are also very costly.
This Mavic wheelset isn't light by any means but the wheels do feel reasonably fast and you'll be impressed with their durability and reliability.
Like This?